RENEWABLE ENERGY SOLUTIONS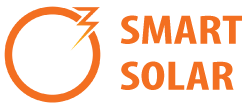 Smart Energy 360 works exclusively as a project development partner for O3 Energy Solutions, one of the nation's largest PV energy installers with over 10 megawatts of installations across the Southwestern United States.
O3 Smart Solars' approach combines building energy efficiency upgrades with "client goal driven" PV installation to create the highest possible "ROI based" solar energy projects for our clients.
As a solar power developer, Smart Energy 360 oversees the process of providing companies and organizations with solar energy systems, from planning and design to installation, financing and interconnecting the systems with public utilities.
Latest Technologies
From the most efficient solar panels available to the latest Tesla Powerwall battery storage products, we source integrated product solutions where the whole is greater than the sum of the parts.
Project Installation
Our solar partner provides seamless, uninterrupted power to your facility allowing you to focus on your business.
Power Purchasing Agreements
If you have a PPA with our solar partners, you can count on them to deliver reliable, dependable, and cost-effective solar energy for the lifetime of the agreement.
Project Financing
Finding the right financing solution can be challenging. We make it easier by helping you understand the advantages and challenges of purchasing and leasing solutions.
Project Incentives & Rebates
Making sure that each facility takes advantage of federal, state, local, and tax incentives is integrated into our preliminary due diligence so our clients can minimize their cash investment.
Facility O & M
Smart Energy 360 offers added-value services as if we were the owner of your facility, focusing on availability, flexibility and energy efficiency.